In "Into the Woods", there is a song Cinderella's Prince sings called "Any Moment". Some of the lyrics are the line above and the following:

"Days are made of moments,
All are worth exploring.
Many kinds of moments-
None is worth ignoring.
All we have are moments,
Memories for storing.
One would be so boring…"

Of course, he's trying to seduce the Baker's Wife and succeeds, but these lyrics have come to mind many times over the past months. As I get older, I've learned how important moments are – how special they can be and how you should enjoy them. We get so caught up in the hustle and bustle of the world that we forget to stop and smell the roses. I personally wear so many hats – voice teacher, running a theatre company that I often get drafted to do several other jobs with (other than being the director), organizing a USO show and a pinup calendar, putting together some shows for a local venue, acting and singing, and of course portraying Betty Grable. All of these – well, okay, MOST of these – I greatly believe in and enjoy, but it's very easy to get the blinders on and just get the job done. When I do that, I miss out on the process. On the moments.

A few memorable moments I have had that I hope to write more about in the coming weeks:

Reading –

1. Riding in a parade through Reading, PA with JFK and a bunch of soldier boys, then stopping to get my picture taken with Generals Patton and MacArthur.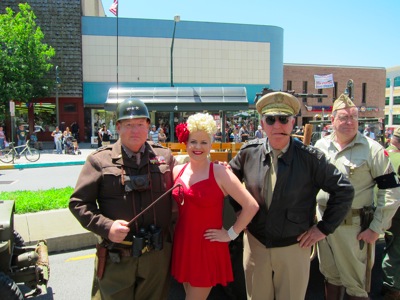 2. Doing an impromptu skit with Abbott and Costello and JFK throwing in a surprise kiss for all of them. (And yes, my pants are falling down. How embarrasing!


3. Meeting some INCREDIBLE vets who have lived and seen more than I could possibly imagine. And quite a few were huge flirts! ☺

4. Dancing so hard my feet hurt.



5. Going to a luau that some of the Navy guys threw and having my first grog and some moonshine.

6. Giving Lou Costello and pinup lesson.



7. Being treated like a million bucks by all of the gentlemen there. I'm not used to that, but could get quite used to it!

8. Taking pics in front of a ton of planes!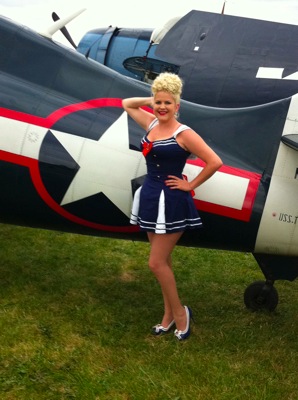 Secret City

1. Meeting up with and catching up with an old friend, Eric. ☺

2. Getting our picture made with the Village People and getting my name (Betty Grable) mentioned several times from the stage. A girl could get used to having that big a fuss made over her!


3. Running into the SS tent (the closest tent) when it started raining, then winding up in the German command tent.

4. Watching the Germans have a mudslide "but don't spill your beer" contest while the Americans were packing up. Come on, Americans! What happened?

5. Sitting in the German command tent with 5 other people. We all had our feet up on a chair because the tent was flooded, but the good company and a little help from a bottle someone brought made it one of the most enjoyable days! Lots of laughing.

6. Getting my picture made in a German tunic one of the officers had given me when I was cold.



7. Going to dinner with the Germans, then sitting around their campfire, and walking to the bell. Good new friends, good wine, GREAT company.



Theatre

1. Knowing I had an impressive audition for "Footloose". There's nothing better than walking out of an audition and knowing you did a good job – and I got the part, by the way. I know you're all going to come see me play the Reverend's wife!

2. Getting in touch with my inner mother playing Glinda in "The Wizard of Oz" with one of my Von Trapp kids playing Dorothy.

3. Getting to be just a cast member (although I'm doing costumes) in something!

Other

1. Cuddling with my kitties and a glass of wine at the end of the day.



2. Having the coolest shower in town. You really have to see this thing – it looks like a space shuttle.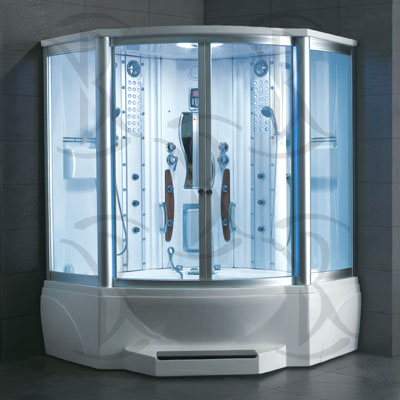 3. Sitting out on my back porch, making a fire, and looking at the water.

4. Being on the cover of Fayette Woman magazine with my mother.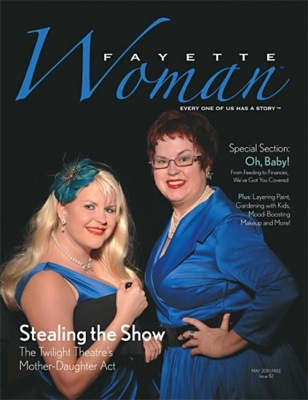 5. Playing one of my dream roles (definitely on the bucket list – the Marquise in "Dangerous Liaisons"), even if it was just one scene and two nights. Here's the Civil War dress I converted to an 18th century costume:


These past couple of months have certainly had their share of ups and downs, but also lots of good friends (many new ones!) and laughs. I have to say I'm proud of myself for learning to recognize and enjoy these moments and not just go into "business" mode all the time. I'm one of those types who wants everything I do to be perfect, and then I wake up one day and 5 years of my life are gone.

Portraying Betty Grable in particular has really introduced me to a lot. It started out as a hoby, but has become a passion. I love meeting the people. Reenactors and vets are some of the best people you'll ever know. Keep those bookings coming, folks! I'm ready to take this to the next level, so hopefully you'll be seeing a lot more of me and not just in the south!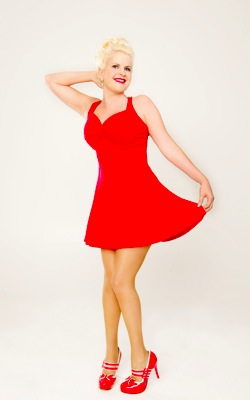 And keep your eyes open for the pinup calendar – it's coming up next! I'll keep you posted. It's going to be a ton of work, but a lot of fun. If only the boss could figure out what she's going to wear… ☺